---
---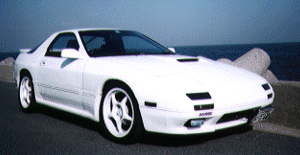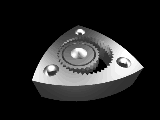 This general document has been adopted from the Mazda RDX-7 FAQ appearing on the web. Many people are acknowledged for different parts and include: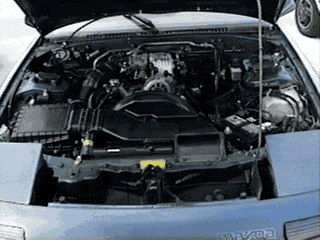 | | |
| --- | --- |
| Don St.John | For the CPU cold solder fix. |
| Dana Sullivan | For the 3800 rpm hesitation fix and the TPS test light construction instructions. |
| Trey Cobb | For the Turbo II Performance FAQ. |
| Mike Mario | For the Logicon Fix and TSB title list, and the 900+ others on the RX-7 Mailing list who contribute and have been bitten by the rotor-bug! |


This is the Second Generation RX-7 FAQ. This latest edition of the FAQ, version 3.1, contains a number of new articles, and substantial rewrites of older articles. The breakdown of the sections is basically the same, and for the most part the same topics are covered simply in deeper depth. The most significant addition to this edition of the FAQ is the graphics. Thanks to some of the more technically inclined RX-7 fans out there, there are color coded wiring diagrams, and color photographs of disassembled electrical components to go along with all new instructions for repairs and installation of aftermarket equipment.


For what it's worth, the usual disclaimers are here. If you screw up your car while following directions from this text, it is your problem. No warranty or suitability of this product for your intended use is either expressed or implied. If you intend to do any real work on your car, order the factory workshop manual. Call Helm Publishing at 1-800-782-4356, or order it from MazdaTrix.


Before you attempt any of the fixes in this document, you should have the following tools at your disposal:


Screwdrivers (assorted Phillips and flathead sizes, you will need stubby screwdrivers as well, although a power screwdriver bit in a socket wrench will work)
Socket Set and wrenches (you will need most of the metric sizes, 7mm (alternator ground nut) up to 22mm (lock nut for belt pulley), wrenches from 10mm (almost everything on the car) up to 19mm (exhaust stud nuts)
soldering tools (Weller self-adjusting with microelectronics tip preferred, but a radio shack will do; Radio Shack metallic blue desoldering tool preferred, or generic desoldering bulb; 24 gauge fine solder preferred, generic solder will do; Panavise soldering bench vice w/circuit board holder makes the job MUCH easier, but you can just lay the boards flat on your workbench), various expletives of both common and obscure etymology
Some wire cutters (Craftsman, of course).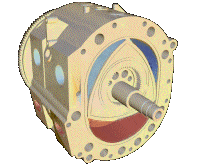 GOOD LUCK!!!!!
---
Visitor